About RARA
What is RARA?
RARA (Recreational Adult Resource Association) is a small, 501(c)(3) non-profit charitable organization located in Lowell, Massachusetts.

Founded in 1968, our main mission is to promote public awareness and understanding of the needs and issues specific to the developmentally delayed and their families. Through our Day and Evening/Weekend Programs, we are a resource of services providing accessibility to social, recreation and educational opportunities to our clients and respite for their families.

RARA strives to provide the best quality services and programs to developmentally challenged adults ranging from 18 years of age to senior citizen from the Merrimack Valley region. RARA is a 501(c) (3) non-profit organization managed by a strong group of volunteers and two employee staff members. We are funded primarily by individual and community donations. All donations are 100% tax deductible.


A Bit of History

RARA was formed in 1968 by advocates Kay & Leo Perrault by meeting at their home along with other advocates from the developmentally challenged community and parents of gifted young adults. They envisioned developmentally challenged children becoming young adults with visibility and inclusion within their community.

In 1971, Lowell business leader Ken Harkins, interested volunteers and the City of Lowell coordinated efforts so RARA could purchase the former Pond St. School located at 295 High St. The new location allowed for more families to become involved and for more services to be provided.


We Need Your Help!
RARA is run by 2 staff members and a strong group of volunteers. Through your donations, the agency is able to offer adventures to individuals that might not otherwise be able to afford them.
Your tax deductible donation can also be earmarked for a specific service(s) or in memory of a loved one.


We Always Welcome Volunteers!
Want to make new friends and participate in fun activities? Volunteer at RARA! Our special friends always teach us more about being better human beings than we can ever return in favor to them. Their friendship and incredible smiles will keep you coming back time and time again. Contact Office@RARAagency.org for additional details.



Who Receives RARA Services?
RARA is open to developmentally delayed individuals aged 18 and older living in the Greater Merrimack Valley region.


RARA Board of Directors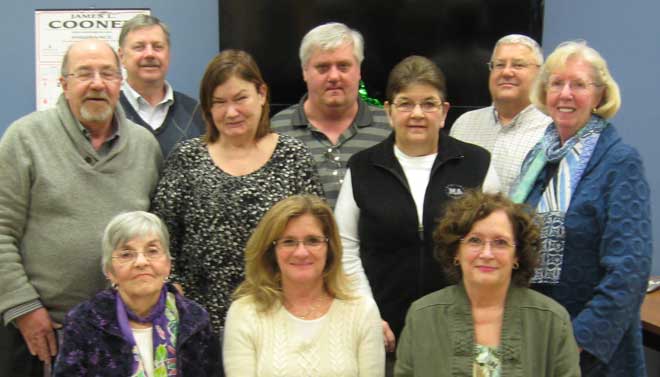 Board Members Left to right front row: Jean Walsh, Sandy Vergardos (President), Jean Travaglia (Treasurer). Back row left to right- John Broussard, Bob Chateauneuf Patty Sullivan, Kevin Donnelly, Bonnie Gallagher (Secretary), Bob Michalczyk, Pauline King (Vice President).


RARA Client Board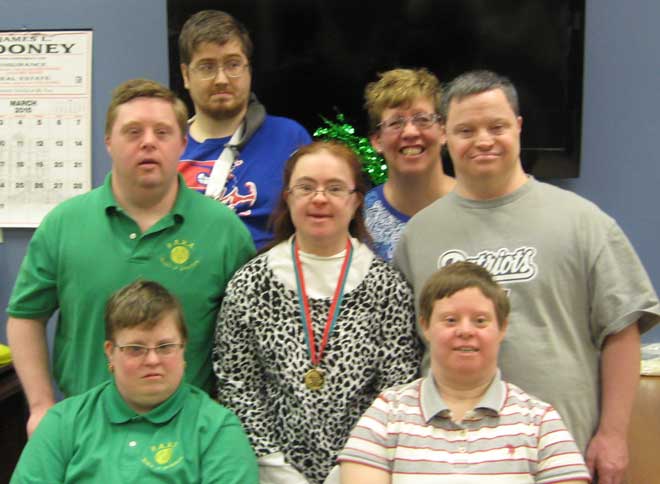 Front Row left to right - Joanne Sullivan, Lee Barry. Middle row left - Philip Donahue,Tina Broussard, George Sarault. Back row: Damien Boumier, Susan Sullivan.


Questions? Email Office@RARAagency.org